---
Simply, we've outgrown our old home. We have animals housed in 3 different locations, and our volunteers are stretched beyond thin to meet the basic needs of Food, Water, and Kennel Cleaning.
95% of our efforts and budget are spent meeting basic needs across these 3 remote facilities. The Critical Goals of Rehabilitation and Adoption efforts don't get their fair share of our time and attention. We want that to change – You Can Help Us.
Our old home is outside of the city limits and too remote to recruit school and church youth volunteers.
Building a new, large facility close to the city center and within the city limits just makes sense and will make getting School and Church Youth participation much more practical for Parents.
Having the new, combined facility will allow our volunteers to focus on all of the care needs at one location. Our Goal of 30% Care and 70% Rehabilitation and Adoption Efforts will finally be realized.
We need your Support and Participation. Contribute from anywhere in the world through PayPal. Mail your Contribution to our PO Box, Join our Newsletters, Let Us Hear From You! This only happens with Your Support.
Thank You,
SHARK37
Yes! Yes! We're all excited…. As of July 1st, all of our 48 kennels were able to start housing our residents. We still have work to complete and are waiting on certain components and materials, but our teams decided we should start making the moves.

This segment of updates takes this time to thank a lot of people and companies involved in making our place special –

Brian Early and Mike of Tri-State Fencing 334-678-0230 construct some awesome Kennels, Fencing, and Gates. These guys worked long hours and made SHARK their # 1 priority. These Guys Rock!

Gary Morgan Plumbing and Electrical 334-790-1887 installed our new water lines from the meter to each of the new kennel houses and brought, reliable, safe 30 AMP GFI power to both ends along with 32 feet of outdoor LED lighting to each house for Daylight when needed.

Greg Summerlin of CINTAS (located in Dothan) 229-894-2639 provides us with our special cleaning solution and dispersing equipment. Great service and Greg knows what he's doing!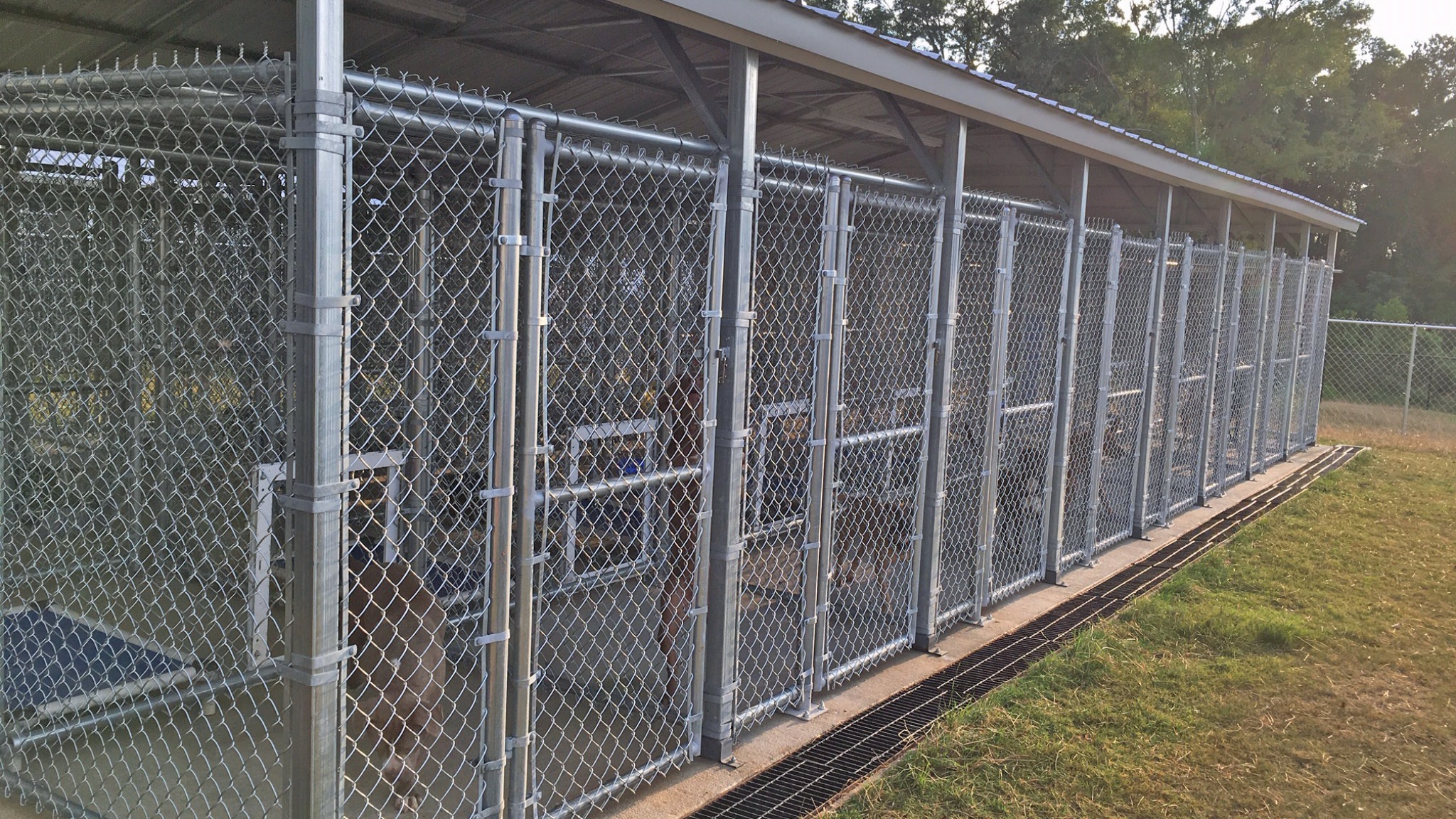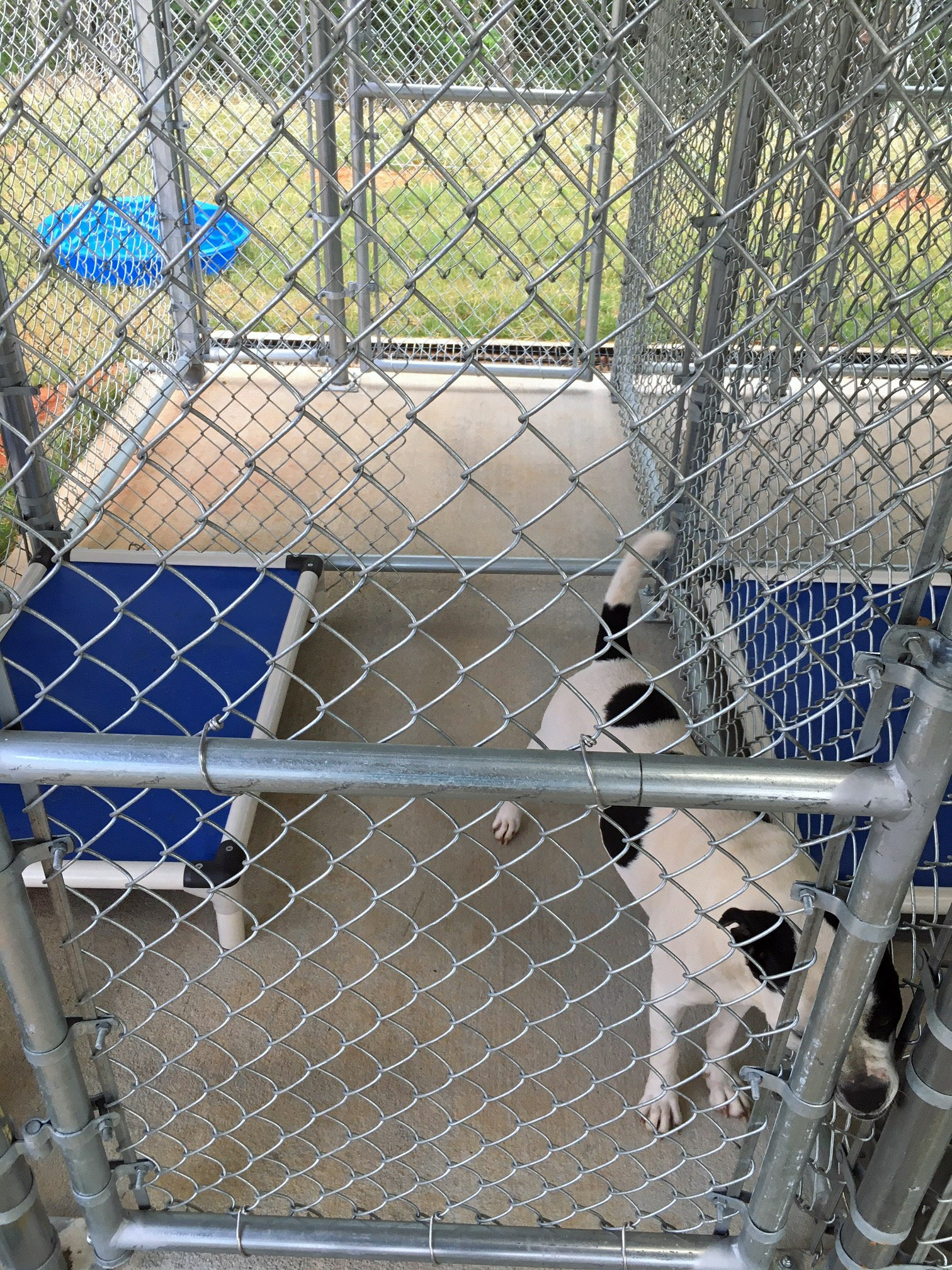 ---
Lots of Changes! We're moving right along as you can see. It's time to thank a lot of people and companies for the progress so far. We'll be adding business cards and logos for these over the next few weeks. Listed in the order of their appearance -

Robbie Culp helped us clear the trees and start the excavation

Kate Scholl of Killabrew Designs 334-726-2585 put all of our scribbled lines and ideas to paper with her design and drawing talents.

Jerry Blount of Jerry Blount Trucking 334-585-2540 moved the downed trees, burned the massive piles, hauled in nearly 100 loads of dirt, smoothed, graded, and packed our entire lot to the finished 2 levels we're building on. He then came back to help us fix what Mother Nature did when a 3" rainstorm came in February.

Buck Peterson – Local Concrete Mason – 334-441-9162 formed and poured all 3 concrete kennel pads and staircase.

Buddy and Charlene of Buddy's Building Supply 334-585-3587 provided forming lumber and fastener materials for the kennel pads and, drains, and filter boxes.

Todd and April Simmons of American Machine and Manufacturing 334-585-5147 built and installed our drainage grates, stair handrails, and have several more scheduled fabrication assemblies such as water/feed through the door and others.

Kenny Walding of Walding Landscaping 334-618-3058 installed 5" drainage pipe, supplied topsoil, grading, and supplied/laid 42 pallets of Bermuda Grass sod.